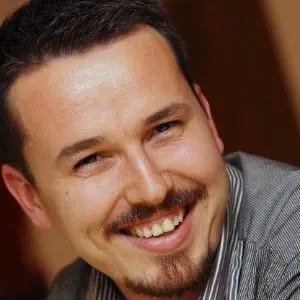 Frédéric Dupérier
I'm a Solutions Architect, Project Technical Leader, Web & Mobile Developer, Certified Scrum Developer, Certified Scrum Master.
About Me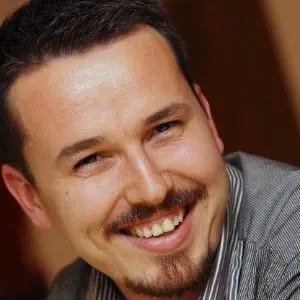 I am Frédéric Dupérier, Solutions Architect & Entrepreneur. I am the founder of We Are One Sàrl, a consulting, software development and training company based in Geneva, Switzerland.
Solutions Architecture
70%
Web & Mobile Development
95%
Services
Agile DevOps
I can help you with designing a new CI/CD environment for your Agile projects.
Solutions Architecture
Whatever your problems are, I can propose several solutions and then help you to pilot them.
Web & Mobile Development
If you need a brand new Web or Mobile Application, I can create it for you.
Looking for a custom job? Click here to contact me! 👋
Experience
November 2018 - April 2020
Solutions Architect
Responsible of the implementation of a continuous deployment solution for the applications of several banks and their middleware.
September 2017 - October 2018
Senior Technical Expert
Solutions Architect of e-voting 2.0 (Open source project)
Technical Coordinator of projects related to municipal, cantonal and federal elections.
October 2015 - August 2017
Software Architect
Development of mobile applications for Crédit Agricole, LCL & BforBank.
September 2014 - September 2015
DevOps Engineer
Responsible of deliverables for Web & Mobile applications.
February 2012 - August 2014
Crédit Agricole Titres
via AiM Services SA
Geneva, Switzerland
Full-stack Web Developer
Development of online trading Web Applications.
March 2011 - June 2014
Storyginal
(in addition to my daily job)
Sophia-Antipolis, France
Co-founder
Defining the company strategy & development of an innovative way to write and share stories.
November 2010 - December 2011
State of Geneva
via Hays (Suisse) SA
https://ge.ch/
Geneva, Switzerland
Senior Java/J2EE Developer
Development of fiscal Web Applications with Agile/Scrum methodology:
September 2008 - July 2010
e-Business Solutions Engineer
Responsible of several projects (generating +1M € per year) within the Finnair Competency Center (6 people):
Education
11/2017
Certified Scrum Developer
09/2011
Professional Scrum Master I
2007 - 2008
Visitor Student
Global average: 3.46
PhD level courses in Software Security & Artificial Intelligence
2005 - 2008
Engineer (MSc) in Computer Sciences
Graduated magna cum laude
Scholarship for Excellence to study abroad
2004 - 2005
Lycée Camille Jullian
Bordeaux, France
2nd year of preparatory class (MP)
Mathematics & Physics with Engineering Sciences
2003 - 2004
Lycée Victor Duruy
Mont-de-Marsan, France
1st year of prepatory class (MPSI)
Mathematics, Physics & Engineering Sciences