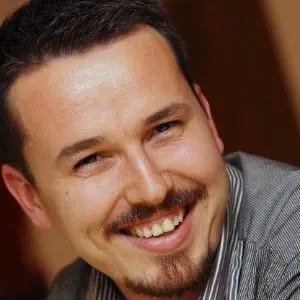 Frédéric Dupérier
I'm an Engineering Manager, a Solutions Architect, a Project Manager, a Certified Scrum Master.
About Me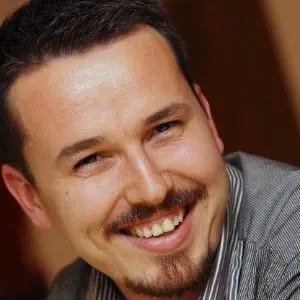 I am Frédéric Dupérier, Engineering Manager & Entrepreneur. I am the founder of We Are One Sàrl, a consulting, software development and training company based in Geneva, Switzerland.
Services
Engineering Management
I can help you manage engineering teams.
Solution Architecture
Whatever your problems, I can suggest you several solutions and then help you manage them.
Agile DevOps
I can help you design a new CI/CD environment for your Agile projects.
Looking for a custom job? Click here to contact me! 👋
Experience
Since September 2021
Mentor
Weekly meetings with Engineering managers to coach them and develop their leadership skills.
Since January 2021
Mentor
Weekly meetings with students in Software Architecture and Java Application Development courses.
November 2018 - September 2020
IT Project Manager
Responsible for the implementation of a continuous deployment solution for the applications of several banks and their middleware.
September 2017 - October 2018
Senior Technical Expert
Solutions Architect of the new e-voting solution (Open source project)
Technical Coordinator of projects related to elections.
October 2015 - August 2017
Team Leader / Software Architect
Development of mobile applications for Crédit Agricole, LCL & BforBank.
September 2014 - September 2015
DevOps Engineer
Responsible for deliverables of Web & Mobile applications.
February 2012 - August 2014
Crédit Agricole Titres
via AiM Services SA
Geneva, Switzerland
Full-stack Web Developer
Development of online trading Web Applications.
March 2011 - June 2014
Storyginal
(in addition to my daily job)
Sophia-Antipolis, France
Co-founder
Defining the company strategy & development of an innovative way to write and share stories.
November 2010 - December 2011
State of Geneva
via Hays (Suisse) SA
https://ge.ch/
Geneva, Switzerland
Senior Java/J2EE Developer
Development of fiscal Web Applications with Agile/Scrum methodology.
September 2008 - July 2010
e-Business Solutions Engineer
Responsible for several projects generating several millions € per year.
Education
11/2017
Certified Scrum Developer
09/2011
Professional Scrum Master I
2007 - 2008
Visitor Student
Global average: 3.46
PhD courses in Software Security & Artificial Intelligence
2005 - 2008
Engineer (MSc) in Computer Sciences
Graduated magna cum laude
Scholarship for Excellence based on all my university results
2004 - 2005
Lycée Camille Jullian
Bordeaux, France
2nd year of preparatory class (MP)
Mathematics & Physics with Engineering Sciences
2003 - 2004
Lycée Victor Duruy
Mont-de-Marsan, France
1st year of prepatory class (MPSI)
Mathematics, Physics & Engineering Sciences